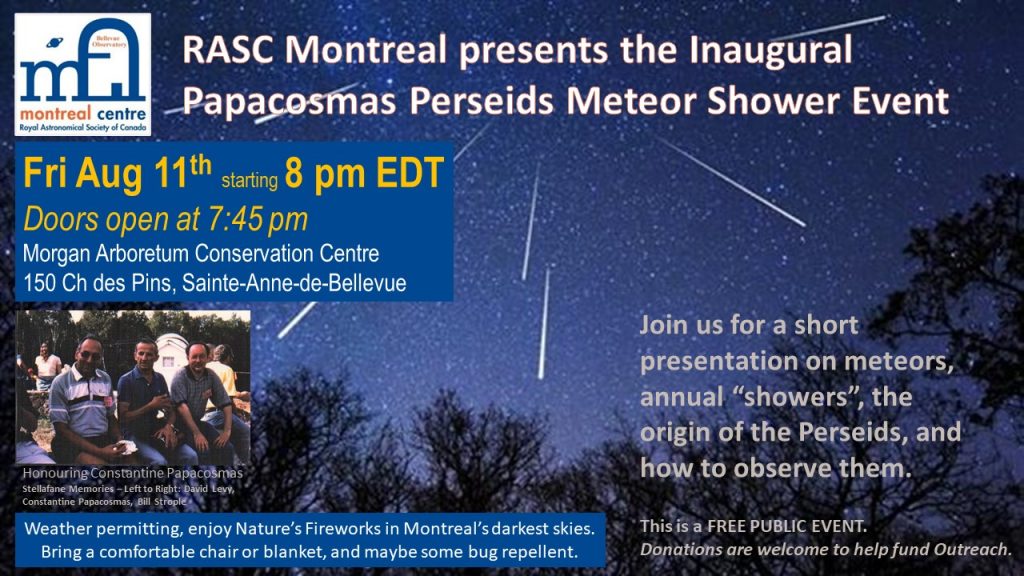 Join RASC Montreal at the Morgan Arboretum for this annual Event, now dedicated to Constantine Papacosmas – a dear friend and long time member of the Centre who passed away in 2022.
Join us in the Conservation Centre for a short presentation on meteors, annual "showers", the origin of the Perseids, and how to observe them beginning at 8pm EDT (doors open at 7:45pm EDT). Weather permitting we will enjoy Nature's Fireworks in Montreal's darkest skies beside the Bellevue Observatory.
You don't need a telescope or binoculars. Just bring a comfortable chair or blanket, dress warmly and maybe bring some bug repellent.
This is a Free Public Event, but donations are welcome to help fund our Outreach.